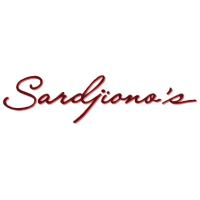 Sardjino's Italian Restaurant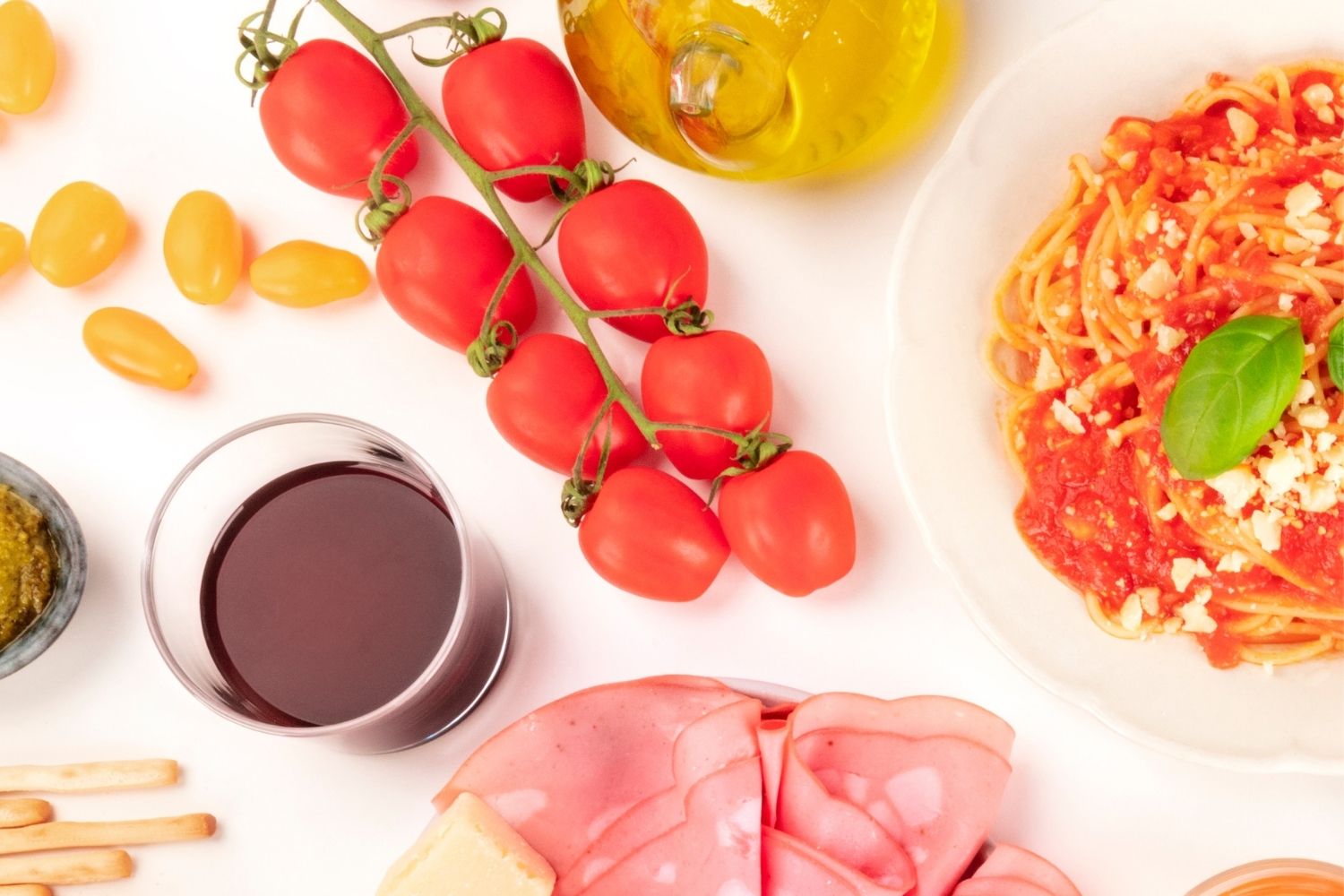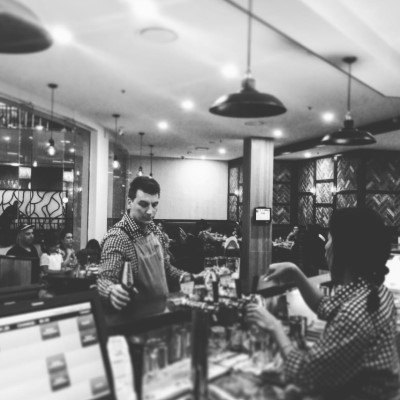 Store Hours
Mon

8:00am - 2:00pm

5:00pm - 9:00pm

Tue

8:00am - 2:00pm

5:00pm - 9:00pm

Wed

8:00am - 2:00pm

5:00pm - 9:00pm

Thu

8:00am - 2:00pm

5:00pm - 9:00pm

Fri

8:00am - 2:00pm

5:00pm - 9:00pm

Sat

8:00am - 2:00pm

5:00pm - 9:00pm

Sun

8:00am - 2:00pm

5:00pm - 9:00pm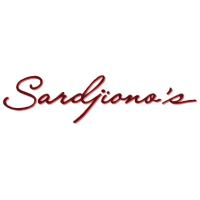 Sardjino's Italian Restaurant

Situated in the sunny heart of surfers paradise comes Sardjiono's Italian Restaurant, taking a delicious modern spin on authentic Italian cuisine.
Immerse yourself within the warm culture of alfresco dining outdoors, or keep cool with air-conditioning inside. Wherever you sit, one thing's for sure - the food is made to order. Because when it comes to serving you the finest Italian food, Sardjiono's pride themselves on not taking any shortcuts. They source only the best in ingredients and local produce, while assuring every meal is cooked fresh. And with a superior quality and great prices sure to satisfy both your appetite and your pocket, we can only say, now that's amore!
Sardjiono's welcome their guests to make special requests where possible, so if you'd like a slight change to your dish - don't be afraid to ask! They're also dedicated to catering for families and especially children, which proves a winning situation for even the most unique of palates! Whether you're dining solo or bringing the whole family, each Italian dish served at Sardjiono's is simply superb.
Open everyday from 7am until late, Sardjiono's Italian Restaurant-Cafe serve Breakfast, Lunch and Dinner. Treat yourself to the ultimate meal from their extended menu at any time of day, satisfy your cravings with dessert or choose a quick pick-me-up from their refined selection of coffee and drinks.
Specialties
Breakfast
Lunch
Dinner
Coffee
Drinks
Services
Takeaway
Catering
Bookings
Table Service
Fully licensed BYO
Ideal for Groups or Parties
Ideal for Children
Outdoor Seating
Walk-ins Welcome
Car Park
Combining a true love for fine food with a commitment to only serving quality Italian food, Sardjiono's at Chevron Renaissance is certainly one passionate, alfresco Italian Restaurant that you need to visit when in Surfers Paradise, Gold Coast.
Like Sardjiono's Italian Restaurant on Facebook for the latest updates, specials and happenings, or follow them on Instagram for a rich visual feast.
Buon Appetito!
Sample menu
Entree
| | |
| --- | --- |
| Tomato Breschetta; Italian bread topped with fresh tomatoes, basil, Spanish onion & garlic oil | $13.90 |
| Pesto Bruschetta; Italian bread topped with pesto, roasted eggplant, roasted capsicum, artichokes, and fetta cheese | $13.90 |
| Semplice; Pizza base with garlic, parmesan and Napoli sauce | $11.50 |
| Pizza Bianco; White pizza base with light mozzarella cheese prosciutto, artichokes and rosemary leaves | $16.50 |
Insalata
| | |
| --- | --- |
| Italian Salad; Mesciun lettuce, tomatoes, Spanish onion, capsicum and cucumber dressed with balsamic vinaigrette | $14.50 |
| Greca - Greek Salad; Mesciun lettuce, tomatoes, Spanish onions, olives, capsicum and cucumber and feta cheese | $15.90 |
| Chicken Caesar Salad; Cos lettuce, crispy bacon, croutons, egg, anchovies, grated parmesan in Caesar dressing | $19.80 |
| Warm Calamari Salad; Italian salad topped with grilled calamari in olive oil and touch of Napoli sauce | $21.90 |
| Warm Beef Salad; Italian salad topped with marinated beef with touch of chili, served with feta cheese and balsamic olive oil glaze | $19.80 |
| Smoked Salmon and Avocado Salad; Italian salad with smoked salmon and avocado with lime dill dressing | $21.90 |
| Lamb Salad; Warm slow cooked lamb mixed with mesclun lettuce mix cucumbers red onion and feta cheese | $21.80 |
Pizza
| | |
| --- | --- |
| Margherita; Napoli, oregano, and mozzarella | $14.90 |
| Pepperoni; Pepperoni, Napoli, oregano, and mozzarella | $14.90 |
| Bianco; White pizza base with light mozzarella cheese prosciutto artichokes and rosemary leaves | $16.50 |
| Vegetariano; Napoli, mushrooms, capsicum, olives, Spanish onion, and mozzarella | $15.90 |
| Pollo Pesto; Napoli, chicken breast pieces, homemade pesto, sliced tomato and mozzarella | $16.50 |
| Capricciosa; Napoli, ham, pepperoni, onion, mushrooms, olives, and mozzarella | $16.90 |
Pasta
| | |
| --- | --- |
| Spaghetti Bolognese; Prime minced beef cooked traditionally with herbs, garlic & tomatoes | $20.50 |
| Penne Napoli; Fresh tomatoes with garlic, basil & onion | $18.90 |
| Homemade Lasagna; Traditionally made, served with salad | $20.50 |
| Spaghetti Piccanti; Olive oil, garlic, parsley, olives, & fresh chili | $16.20 |
| Fettuccine Amatriciana; Bacon, parmesan, cracked pepper, onion & cream | $23.20 |
| Fettuccine Carbonara; Bacon, parmesan, cracked pepper, onion & cream | $21.90 |
| Veal and Mushrooms Risotto; Cream sauce with parmesan | $23.90 |
Seafood
| | |
| --- | --- |
| Garlic Prawns; Pan-fried prawns with garlic creamy sauce served with rice and bread | $25.80 |
| Grilled Salmon; Served with lemon capers on mashed potato and salad | $27.50 |
| Grilled Barramundi; Served with lemon butter on mashed potato and salad | $26.90 |
| Seafood Risotto; Selection of seafood in Rose sauce | $28.90 |
| Spaghetti Marinara; A selection of seafood in Napoli sauce | $28.90 |
Other customers looked at: